Melbourne detailing specialists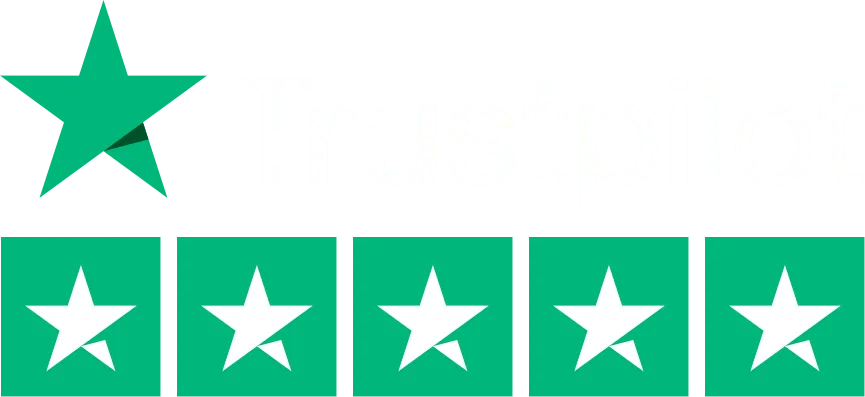 100% Australian owned and operated
17 AMBROSE AVE CHELTENHAM
Created by two melbourne car enthusiasts at Preema Autocare our mission is to provide excellence in our service, and the products used to perform each task, at a reasonable price. Servicing all over Victoria we at PREEMA AUTOCARE are committed to offering you, our customer, the highest professional automotive detail services available in the industry with a personalised customer service experience second to none. "We don't just look after cars, we look after the people that drive them"
Show your car some TLC with a Preema detail, ceramic coat, or wrap. Our team of highly skilled experts have the patience and precision to execute a perfect job on your car. Our mobile car detailing in Melbourne provides you with flexibility and means we can come to you and work on your vehicle at your own home or workplace.
Rudolph Janse van Vuuren
2023-11-07
Matt did a great job on my car and I am happy with the result.
Murray Stevens
2023-11-02
Preema were incredible. Turned up on time, did what they were asked and the end result with both of my company cars, like new. I've now booked them to come every 6 months.
Vasilis Nicolaou
2023-10-25
I Had Matt sort out my car with a full clean and a cut & polish. Such a great job very professional, car looks awesome. Definitely recommend!
Bernie Griffiths
2023-10-25
Thank you for your great service Preema. Not only was the service excellent( answering their phone on a Sunday) but the care and attention was also 5 Star. Highly recommend this company.
Krysten Vaughan
2023-10-24
Quality of Matt's work is a testament to his work ethic and skill. Fantastic communicator, excellent service, highly recommend.
Matt was awesome to deal with. Went the extra mile to make sure I had a great experience. Ceramic coating was perfect. No better feeling than driving away in a clean car and watching water just bead off. Recommending to all my mates!
Matt did a great job on my Bimmer. Friendly, helpful and got the job done. Thank you Preema and Matt
Amila Dharshana
2023-10-15
I recently had the pleasure of having my car's ceramic coating and window tinting done, and I can't express how thrilled I am with the entire experience. Preema Car Detailing - Ceramic Coatings & Window Tinting went above and beyond in exceeding my expectations. Matt's exceptional customer service both before and after the work was done truly stood out. I want to extend my heartfelt gratitude to Matt from Preema Car Detailing for transforming my car into something truly fantastic. Thank you!
This is my second-last resort before going to ACCC. And all of this over what began life 12 months ago as a $299.00 voucher. Strap yourself in because this is a ride. Family member got me a voucher for Preema to use on a new car. The voucher was was a package + Ceramic coating. Fantastic. Couldn't wait to use it. I've emailed them a few times to book this in and couldn't get a response so eventually tried calling the 1300 number. Can't get through. I asked the family member about their experience with Preema and was told that since they had such a hard time dealing with them to arrange a simple voucher they actually upgraded the normal $299 package for them to include the ceramic coating. Ok, sounds good, but still can't get in touch with them. After months of trying to get in touch I got a call from the owner offering some dates to come and work on the car at my home. Locked it in, was looking forward to it. On the day, no show. Got in touch with them to find out they're running behind on an unexpected big job for a previous customer. Not a problem I've taken the day off work so I've got the whole arvo free. Hours later still no show. So was told to sms him to get their availability the next week to book it in instead. I did this and never got a text or email or communication back. The same family member who got me the voucher fell I'll and spent months in hospital so I just left it for a while as I was busy dealing with them and their recovery, not Preema's fault of course, so I remained patient. Now I've had the time after their recovery to try and book my cleaning and ceramic coating in with Preema, I've called their 1300 number DOZENS of times, and also texted the guy who originally messaged me to try and book it in. No response. Eventually sent them a DM on Facebook messenger asking for a refund. I explained the situation, and was told that a refund would be done within 1-3 business days. They explained that the refund for the service would be the $299 OR, they could come out to me the next week and do the $299 service PLUS the coating totalling value of $700. I declined this and requested refund which was accepted and agreed to. It's now been 2 weeks, with multiple messages sent, all have been left on "seen/read". It is still impossible to call the company and get a person, there's now been 2 dozen emails, calls, sms to Preema, as well as a long chain of direct messages to Preema and now being ignored. Preema team in their messages said the owner had a motorbike accident which is terribly unfortunate and I feel for the owner, but the way they manage their lack of bookings and communication is a 0/10. As I write this my voucher is useless, I don't care if they refund the money to the original bank account or mine, I just want them to refund the cash and never have to deal with Preema again. I would LOVE for Preema to try and discredit my review, and I will happily show screenshots of all interactions mentioned above both publicly and to them AGAIN!! Piss poor Preema is atrocious
Super average service and below average clean. First impressions of the car interior are that it looks, feels and smells clean but upon closer inspection the detailing has not been executed well. My boot was also missed completely. Owner offered to touch it up himself but I don't have access to external water and power. He then offered a rebate but never followed through even after I sent a video of the state of the car. Maybe try the other company that work from the same premises and you will have better luck. I think I'll stick to doing it myself.
A Preema premium ceramic coat offers up to 5 years of paint protection for your car's exterior. Weather, dirt, and scratches can damage your car's paint permanently. Protect your car using nanotechnology or crystal serum that bonds to your paint. We offer multiple options that include extensive paint correction to ensure the perfect application of your ceramic coating.
Our Simple 3 Step Process
Give us a call or fill the form on this website.
We will come to your place of convenience and detail, tint or coat your car.
Enjoy that new lasting fresh car feel